Life is partly what we make it, and partly what it is made by the friends we choose. Friendship Day is exactly what it sounds like: a day for celebrating your friendship. So, buy your friends favorite flowers from our wide range of selection to say a big thanks to them just for being beside you every time.
Friendship Day is all about celebrating your bond with your friends, a family you choose to have. Friends are a must to lead a happy life, and moments like Friendship day remind you of the love and time spent together. This day is celebrated on 30 July every year. Friendship day requires some hanging out, fun activities and of course some gifts. Days like Mother's Day, Father's Day and Friendship Day and many more are just incomplete without flowers and some goodies.
This friendship day surprises your friends with some fun gift ideas and they spend some time together to rejoice the memories and create new ones. Here are some awesome creative gift ideas that you must look into from central florist..

On the list are flowers, these are great options when you are confused on what to get. Flowers come in a huge variety, with various types, kinds and colors. You can choose flowers for your best friend of any kind. But the bouquet for friendship would always be a bunch of yellow roses, since these flowers symbolize true friendship. One of most meaningful friendship gifts are some freshly picked, hand tied and well organized flowers. That look and feel amazing and have a positive impact as well. You can easily get flowers as well, from a brookville flower shop. Some other bouquet ideas would be to go for a mix of lilies, daddies and roses. You can also pick sunflowers since they are widely available during the season.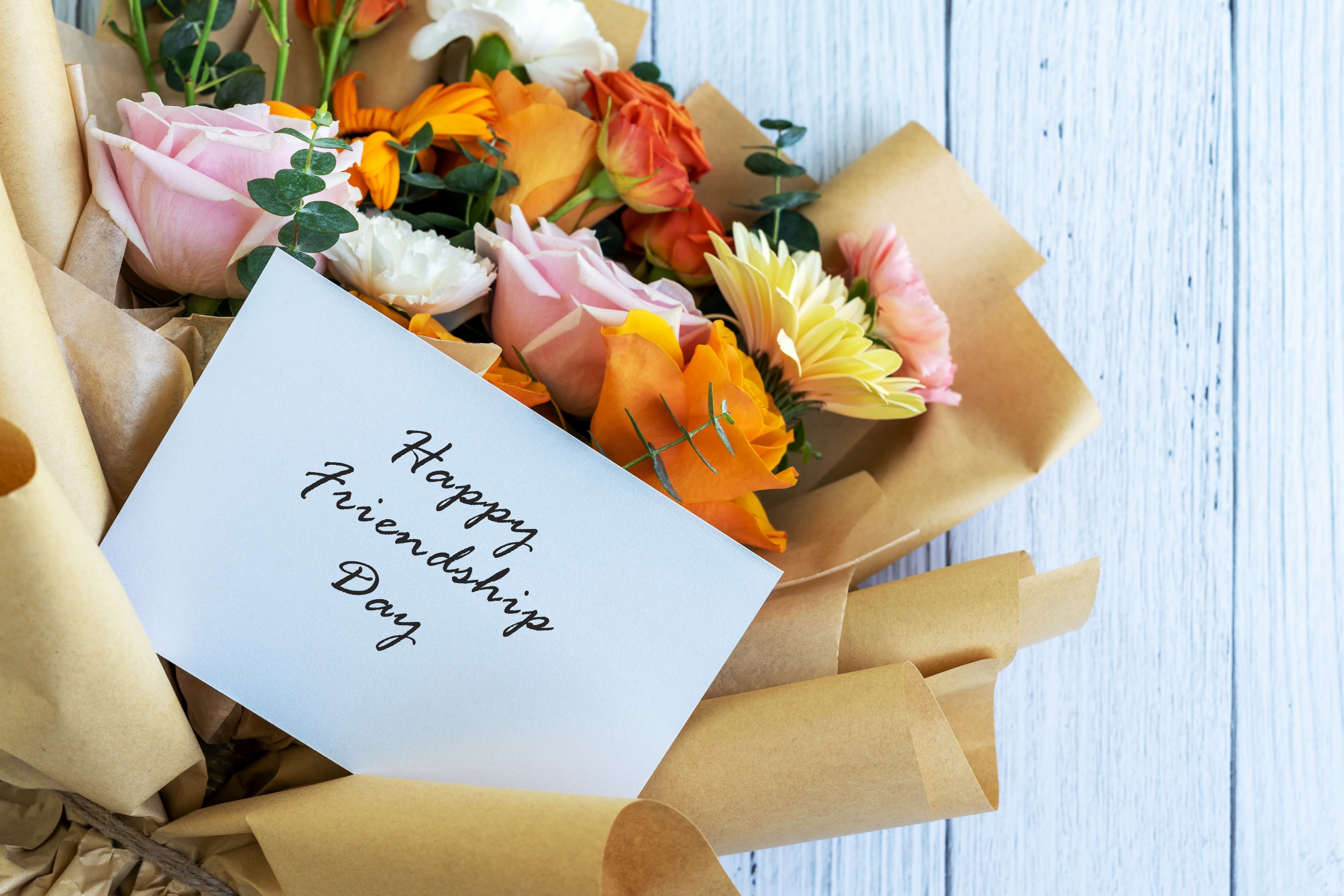 We have a snack basket, well what's better than having a bunch of your favorite snacks around you. Another super easy and useful setup for you and your friends. Just find a basket you like and fill it up with their favorite snacks, some chips, and cheese. You can also add seasonal fruits to this for a well balanced basket. To make it pop even more, accompany it with a bunch of flowers. Bright and poppy flowers make everything so much better. These friendship gifts are affordable yet impressive.

Here on the list of friendship gift ideas is a well planned fun filled day. Experience is of course a core memory, you can plan a day with your friends and colleagues. Adventure park to a fancy dinner anything that fancies you would do. You can also go shopping and surprise your friends with a party, don't forget to decorate the whole place with fresh flowers for a beautiful feeling. You can get this whole flower from long beach flower delivery.
Would be something that they have wanted for a long time, we all have something on our wish list since forever. But it just goes at the back of our mind and we tend to forget. This friendship day surprises your friend with something they have been eyeing on.
Flowers go well with all kinds of gifts, even without them. This friendship day make sure to make your friends feel special with a bunch of fresh flowers.